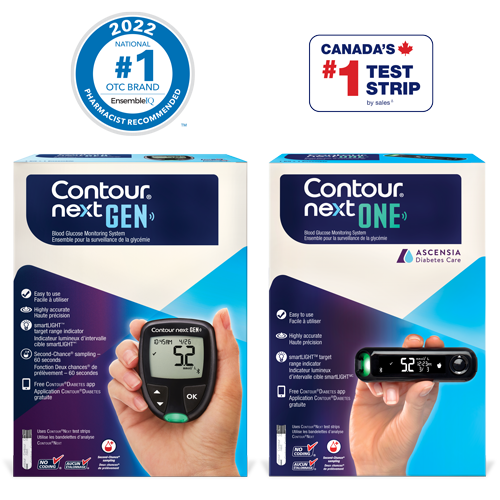 Receive a FREE box of MICROLET® lancets 100's with the purchase of any CONTOUR®NEXT family of meters.*
Disclaimers:
*Free meter with purchase of a box of 100 CONTOUR®NEXT Test strips.
Δ IQVIA (formerly IMS) market share of CONTOUR®NEXT test strip sales for period August 2019 – July 2022. Data on file.
References:
1 Pharmacy Practice + Business and Profession Santé 2022 Survey on OTC Counselling and Recommendations (re: pharmacists)
2. The survey relates to the brand, not specific blood glucose meter models.